MOONSORROW Confirmed For Ragnarök Festival 2012
15.11.2011 | Source: bravewords.com
MOONSORROW are the latest act confirmed for the 2012 edition of the Ragnarök
Festival
, set to take place at Stadthalle in Lichtenfels, Germany from April 13th - 14th.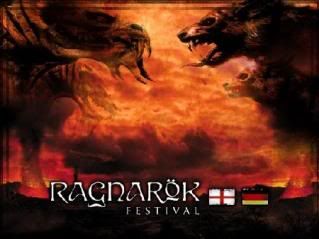 Acts confirmed for the festival now include: A FOREST OF STARS, ABINCHOVA, ABSU, AGALLOCH, BORKNAGAR, DARK FORTRESS, DORDEDUH, EINHERJER, FEJD, HEOL TELWEN, KING OF ASGARD, LIFELOVER, MAEL MORDHA, MISTUR, MOONSORROW, MYRKGRAV, RABENSCHREY, SKYCLAD, SYCRONOMICA, VOLUSPAA, WALDGEFLUSTER, WOLFCHANT, XIV DARK CENTURIES.
The festival's website is online at
this location
.
Source: bravewords.com
Latest Moonsorrow news
Most popular from Moonsorrow
Links
Tour schedules
09.08.13 / Vagos, Vagos Open Air / Portugal
10.08.13 / Huttikon, Meh Suff! Metal-Festival / Czech Republic
14.09.13 / Dettelbach, Fimbul Festival V / Germany
---