SYMFONIA Ex-STRATOVARIUS Guitarist Timo Tolkki Offering Mixing And Mastering Services
26.11.2011 | Source: bravewords.com
Guitarist Timo Tolkki (SYMFONIA / ex-STRATOVARIUS) is currently offering his services to mix and master albums- He has issued the following overview via Facebook: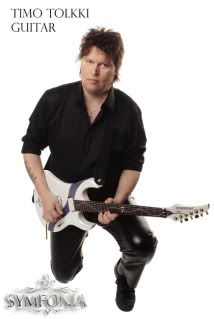 "I have produced and mixed music over 20 years. Had many studios and as you have to change along the music industry, built this mixing, overdubbing and mastering suite. It is in Helsinki but you can send your recorded files projects to me from anywhere in the world. I mix and master them and send it back to you. I am able to make production masters from which CD plants manufacture CDs.

From when I receive the files, it takes two to four weeks for you to receive the mixed and mastered files back. If you want a sample of my work, I can send you one song I mixed and mastered with these equipment. For this, please send me an email."

Go to this location for more information and to contact Tolkki.

Symfonia's debut album, In Paradisum, was released in North America on April 19th, and in in Europe on April 1st via Edel Germany GmbH.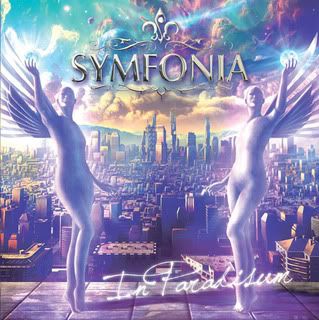 The In Paradisum tracklisting is as follows:

'Fields Of Avalon'
'Come By The Hills'
'Santiago'
'Alayna'
'Forevermore'
'Pilgrim Road'
'In Paradisum'
'Rhapsody In Black'
'I Walk In Neon'
'Don't Let Me Go'

Symfonia made their live debut at the Finnish Metal Expo on February 18th.
Source: bravewords.com
Latest Timo Tolkki news
Most popular from Timo Tolkki
Links
---