NIGHTWISH - Imaginaerum US Chart Entry Position Revealed; New Tour Rehearsal Video Posted
18.01.2012 | Source: bravewords.com
Imaginaerum, the new album from symphonic metallers NIGHTWISH has entered The Billboard 200 chart in the US at #27, selling 12,000 copies in it's first week of release.

Imaginaerum is the band's first album since 2007's Dark Passion Play, which was then-new singer Anette Olzon's debut. Check out BraveWords.com's review of Imaginaerum at this location.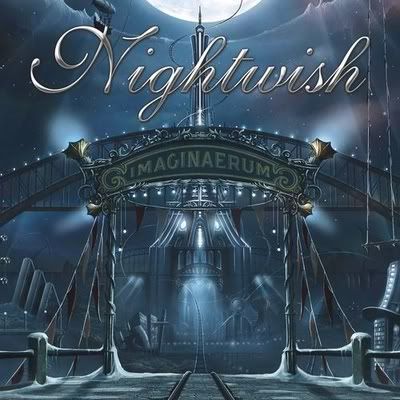 In the video footage below, Nightwish rehearse for the Imaginaerum tour at club Nosturi in Helsinki, Finland on January 5th, before leaving for the US. The video was shot by Timo Isoaho, edited by Mikko Meriläinen.



The band previously uploaded a new gallery of photos, shot in rehearsal for their upcoming tour. Check out the photos at this location.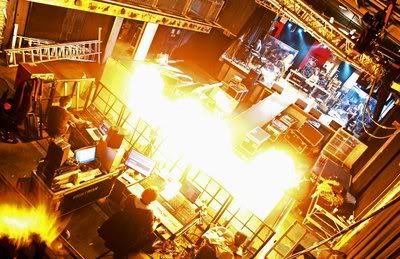 The new and second single from Imaginaerum is the track 'The Crow, The Owl And The Dove', which will be released on March, 2nd. The single will also feature the previously unreleased song called 'The Heart Asks Pleasure First' (theme from movie The Piano) in two different versions, including an instrumental one. 'The Crow, The Owl And The Dove' is featured in three versions: the radio-edit, album version and an instrumental.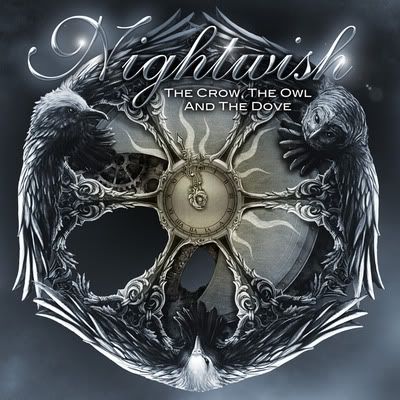 The single can be ordered on CD, or as a vinyl in clear or blue colour here.

Nightwish will play a special one-off live show in Los Angeles, CA on January 21st at Gibson Amphitheater, a release show for the new Imaginaerum album. Roadrunner Records has issued an interview with bandleader and keyboardist, Tuomas Holopainen, in which he discusses the new album, the release show and more. An excerpt follows:

Q: On January 21st, you're doing a one-off show in Los Angeles. Will that be a full performance of the album? What are you planning?

A: "We just finished a three-day rehearsal here. We just finished about three hours ago. We had a dress rehearsal for that show here in Helsinki. No, we're not going to play the album from beginning to end. I never liked that idea, of any band doing that with a new album. For some reason, I just don't like it. So basically we are just mixing up new songs with the old songs. I would say maybe 50 percent of the show will be songs from Imaginaerum, and the other half from the older albums."

Q: And is that what you're planning for the larger tour, to present a large amount of new material?

A: "Yeah, it's called the Imaginaerum World Tour, we want to play the new songs. These are the songs we've never played before, so we want to do them, we want to promote the album and it just feels natural to put a lot of emphasis on the new songs. But we'll never forget the old catalog as well."

Read the full interview at this location.

Nightwish have also announced a CD signing session at Sound Check in Hollywood, CA on Friday, January 20th.

Details:

Event starts at 6 PM
Sound Check Hollywood
8872 Sunset Blvd.
W. Hollywood, CA
310.358.0280

Source: bravewords.com
Latest Nightwish news
Most popular from Nightwish
Links
---