BEFORE THE DAWN Issue Second Rise Of The Phoenix Album Teaser
21.03.2012 | Source: bravewords.com
Finnish melancholic melodic death metal outfit BEFORE THE DAWN will release their new album, Rise Of The Phoenix, on April 27th via Nuclear Blast Records.
A second teaser for the album is now available. Check out both teasers below:
The video for the first single, 'Phoenix Rising', can be seen below. Smoothly intertwining live video footage and behind the scenes impressions perfectly substantiate the concentrated power of this bare-knuckle yet highly melodic song, revealing a sparkling herald of what Rise Of The Phoenix has in store for us.
To get you fully hooked, 'Phoenix Rising' is also available as a free download at
this location
.
Rise Of The Phoenix tracklisting:
'Exordium'
'Pitch-Black Universe'
'Phoenix Rising'
'Cross To Bear'
'Throne Of Ice'
'Perfect Storm'
'Fallen World'
'Eclipse'
'Closure'
Bonus tracks:
'Unbreakable' (2012 version)
'Deliverance'
'Reflection' (taken from the very first BTD demo 1999)
More on Before The Dawn at
this location
.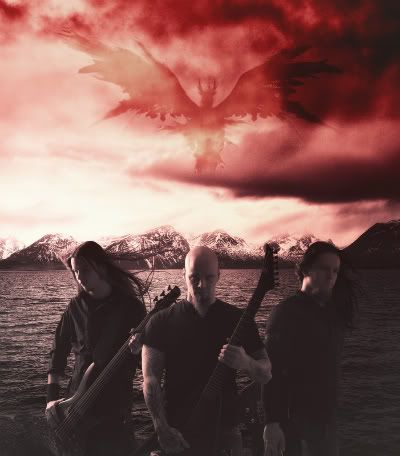 Source: bravewords.com
Latest Before The Dawn news
Most popular from Before The Dawn