TIMO TOLKKI Extends Search For Guest Players To Take Part On New Solo Album Until Friday
02.05.2012 | Source: bravewords.com
Guitarist Timo Tolkki (SYMFONIA, ex-STRATOVARIUS) recently announced that he is seeking five guitarists, five bassist and five vocalists for a song on his new double solo album. The search for said players was due to end on April 30th, but he has issued the following update: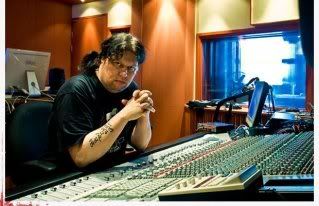 "Due to not getting enough candidates to the 'sing or play' on my album contest, I will continue this until Friday this week (May 4th). I have listened to all the clips and links you have sent. Thank you. There's really cool stuff but I want to wait a couple of days more if someone wants to participate. The total amount of the people in some categories is not even what I am looking for.

Nevertheless, you can submit until Friday regardless of the time zone you are in. After that I will choose from the people that have sent me their submissions. Hope you understand.

Thanks!"

Following is the contest criteria as laid out by Tolkki in an earlier post:

"One song of the double album will contain only unknown singers and guitar players with the band. So here is how it works. This is sort of one extra exclusive item:

1) You have to pledge something. The Pledge you need to do is 65 USD (your name in the album credits + signed double CD). So go to this location and pledge for this item

2) You send me a sample of your vocals, bass or solo abilities to timo@tolkki.org.

3) I check with the PledgeMusic guys that you have made a pledge.

Five guitar players, five bass players and five vocalists will be chosen to sing this song. A bit like the STARS project of DIO.

Good luck! Let's play together."
Source: bravewords.com
Latest Timo Tolkki news
Most popular from Timo Tolkki
Links
---