LULLACRY Release 'Feel My Revenge' Video Featuring MIKKO HERRANEN
19.06.2012 | Source: bravewords.com
Finnish female-fronted metal band LULLACRY have released their new video, for the track 'Feel My Revenge', featuring Mikko Herranen. Watch the new video below:



Lullacry released their fifth album, Where Angels Fear, on April 10th in North America through End Of The Light Records distributed by DisManic via eOne Distribution. The album marks the first Lullacry release since 2005's Vol. 4.

Where Angels Fear was produced, recorded and mixed by Mikko Herranen who also sings a duet, 'Feel My Revenge', with Lullacry vocalist Tanja Lainio on the album. The album was mastered by Svante Forsbäck for Chartmakers in Helsinki.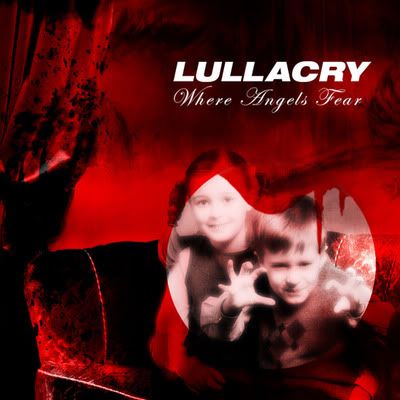 When asked to share a memorable experience in regards to the recording of the album, Sami gave this response: "We were recording backing vocals for 'Bad Blood' and 'Thousand Suns'. We haven't seen each other in a while, so it was also time to party! So called backing vocals ended up to be more like drunken offbeat muttering… Almost straight after we managed to catch 'Suns' on tape, naked of course, it was total mayhem going on. One of us passed out in the hallway, one just got lost and disappeared, one of us was having a nervous breakdown and like our producer Mr. Herranen said, the last two were for no particular reason just wasted. It was fun!"

Where Angels Fear tracklist:

'Antidote To You'
'Still An Angel'
'Thousand Suns'
'Feel My Revenge'
'Bad Blood'
'All Behind'
'Gone Are The Days'
'I Am'
'Broken (Into Pieces)'
'Where Angels Fear'
'Stay'

Check out the video for the song 'Bad Blood' below:



Source: bravewords.com
Latest Lullacry news
Most popular from Lullacry
Tour schedules
01.08.13 / Helsinki, TBA (acoustic) / Finland
23.08.13 / Lappeenranta, Totem / Finland
24.08.13 / Kouvola, House Of Rock / Finland
---